26.08
2017 Discovery
Located in eastern France, just a few kilometres from the border with Germany, the Massif des Vosges boasts a range of different landscapes - from lakes to mountains. Set against a lush green backdrop, every peak is an opportunity for contemplation and restoring the senses.
With over 14 peaks at altitudes of more than 1,000 metres, the Massif des Vosges offers many different viewpoints with a 360° panorama. Take a walk with the family along marked paths and enjoy the refreshing greenery all around – full of natural wonders: waterfalls, peaks, lakes and much more. The landscape is amazingly varied – here's our selection of seven viewpoints for you to feast your eyes on.
1. Viewpoint from La Chaume and Les Etangs des Neufs Bois
A great family walk from Rouge Gazon in Saint Maurice sur Moselle – and a chance to go fishing when you reach Les Etangs.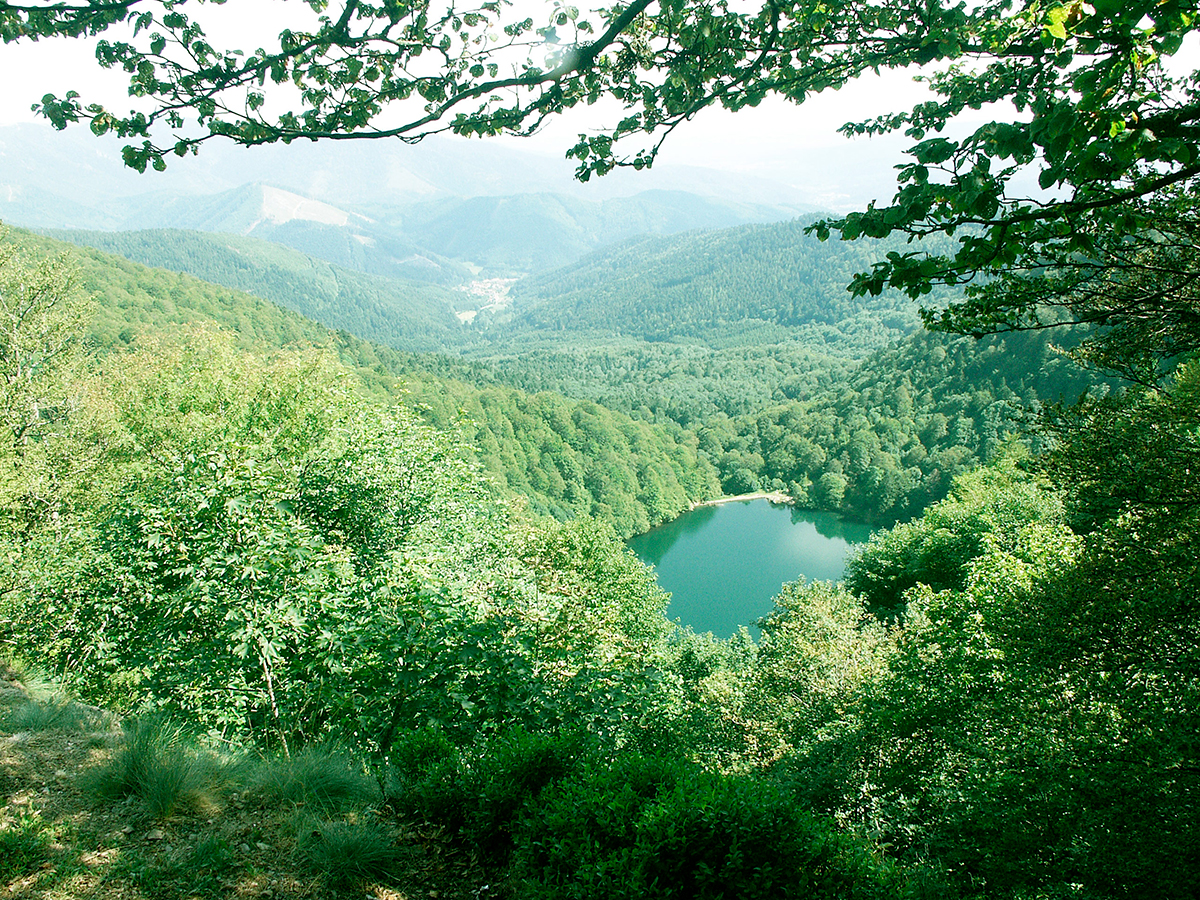 2. Lac des Perches
Also starting from Rouge Gazon in St Maurice sur Moselle. Only a 30-minute walk away - remember to wear a decent pair of walking shoes.
3. Summit of Le Hohneck
Located up at 1,363 metres, Le Hohneck is the highest peak in the Vosges. The panorama stretches from the Alsace Plain to the Black Forest, and on a clear day you can even see the Alps.
Access by car via the route des Crêtes.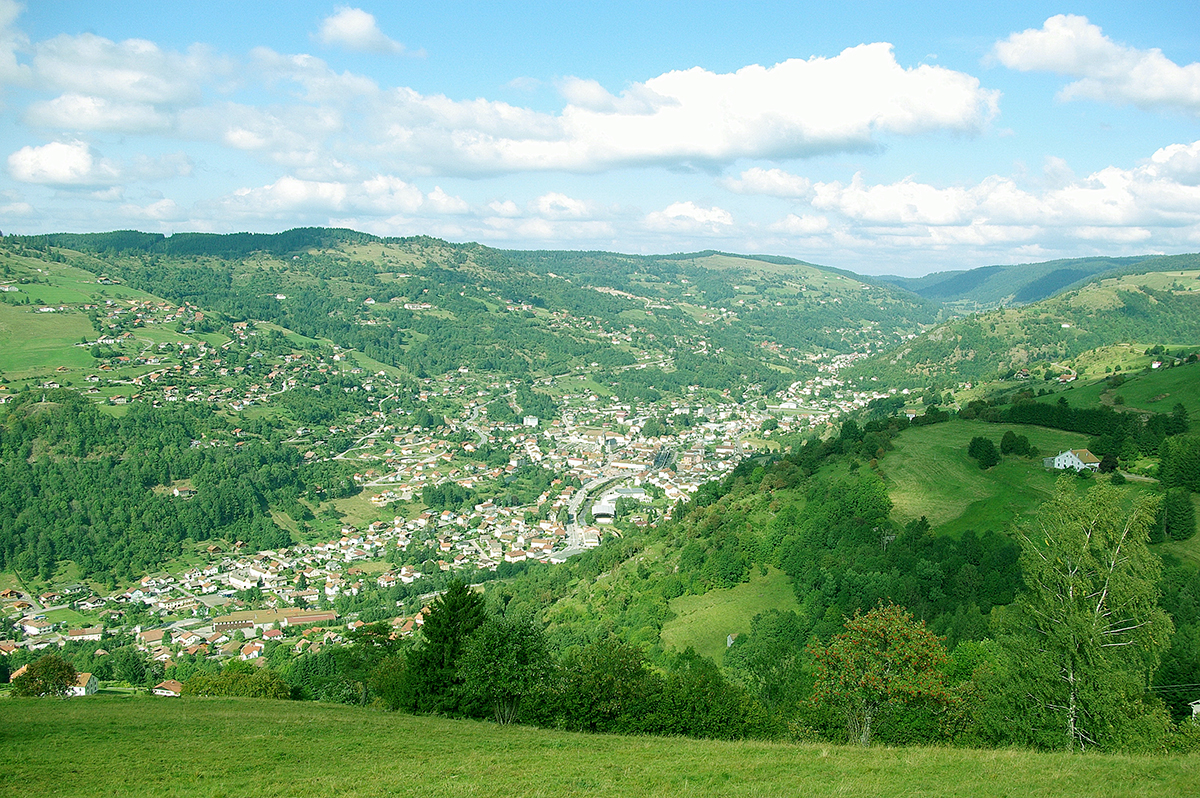 4. La Roche de Minuit
La Roche de Minuit has a great view of La Bresse town centre and hillside above. A 20-minute walk from the Col du Brabant on the marked path (suitable for pushchairs) takes you to the viewpoint.
5. La Roche du Lac des Corbeaux
La Roche du Lac des Corbeaux has a great view over the lake. Starting from the Lac des Corbeaux, take the Club Vosgien yellow circle route. The walk takes about 30 minutes – path unsuitable in winter.
6. Tête de Mérelle panoramic viewpoint
This is no ordinary viewpoint - the 360° panoramic view of the lake and the resort of Gérardmer is actually from the top of a wooden tower. Access is from the western side of the lake, along the Tête de Mérelle marked path. Allow 2 hours to get there.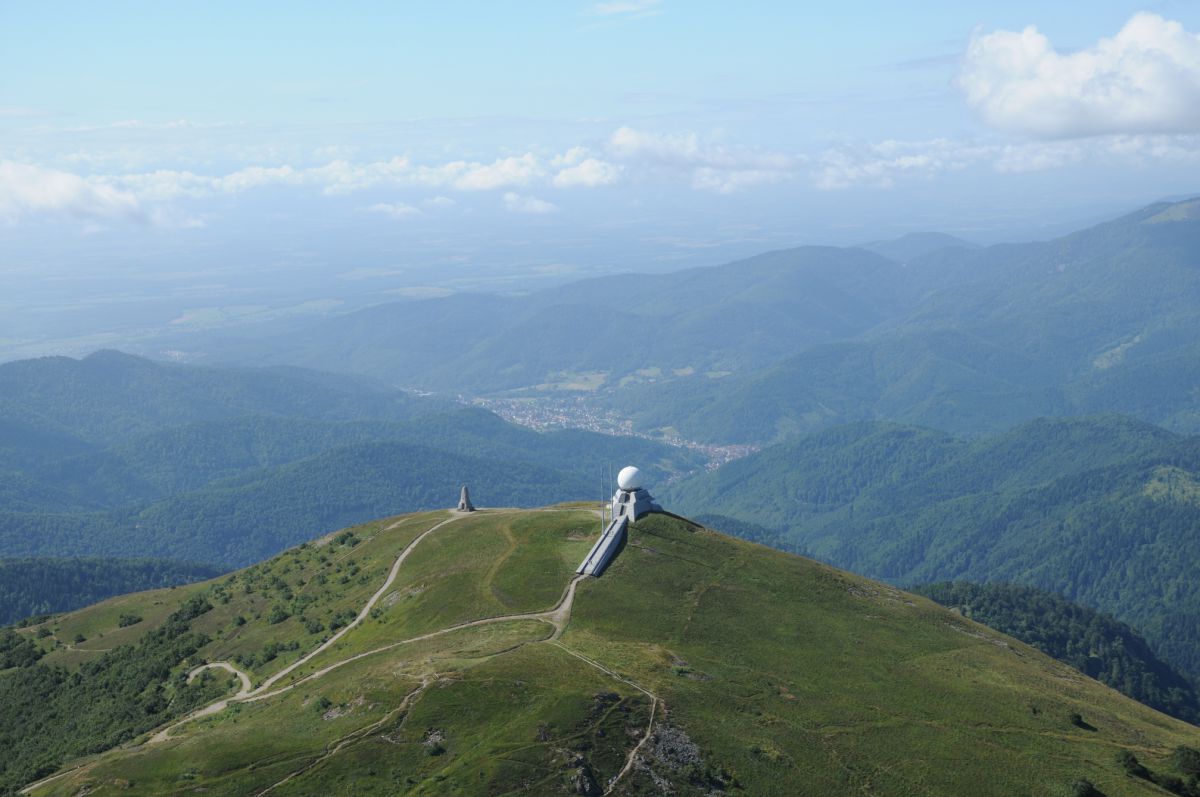 7. Summit of Le Grand Ballon
At a towering 1,424 metres, Le Grand Ballon is the highest point in the Massif des Vosges. It's an ideal walk for families; just 45 minutes' walk from the Chalet Hôtel car park to the top. Guaranteed panoramic view of the Alsace Plain, Jura mountains and the Alps.
Photos: Tourisme Hautes-Vosges / Hautes-Vosges d'Alsace - T.Stantina / Fotolia - Mellow10