25.06
2018 Mountain activities
Villages of yesteryear, artistic paths and natural curiosities...! Hiking is a fun and active way to find out more about glaciers, the myths and legends or the flora and fauna of the French mountains. We have selected paths and trails that combine your hiking with a learning experience.
Glacier hike in Les 2 Alpes
Organised by Les 2 Alpes mountain guides office, this glacier hike takes you right up to the summits where you'll hike across the ski area at an altitude of 3,000 metres. Make your way along using a combination of crampons and ice picks, crossing crevasses as you go… Enjoy a breath of fresh air in a remote location with incredible views… (over 10s only). Hikers will also be able to visit the Belvédère des Ecrins (3,400 metres) - a suspended aerial footbridge offering views over the Barre des Ecrins and the entire Vénéon valley.
Wildlife and plantlife in Avoriaz
On this wildlife and plantlife hike, set off to discover the marvels of the mountains with Cecile, who will share all the secrets that go into selecting the perfect plants for cooking up decoctions with well-being properties.
Geology in Morzine
Listed as a "world geopark" by Unesco, Chablais is a unique Alpine region where the entire history of the formation of the Alps can be traced through its rocks and landscapes. It all started 250 million years ago, when the ocean extended through the region over hundreds of kilometres… Among the 23 legendary sites selected to illustrate the history of Chablais, and by extension the history of the Alps, three are available to see in Morzine: Les Ardoisières (compressed during the formation of the Alps, the clay limestone of the Alpine Ocean developed a foliated flow that meant it could be used as slate), Le Rouleau de Bostan (its marine origin rocks were folded and re-folded until they today resemble onion skin) and Le Lac des Mines d'Or.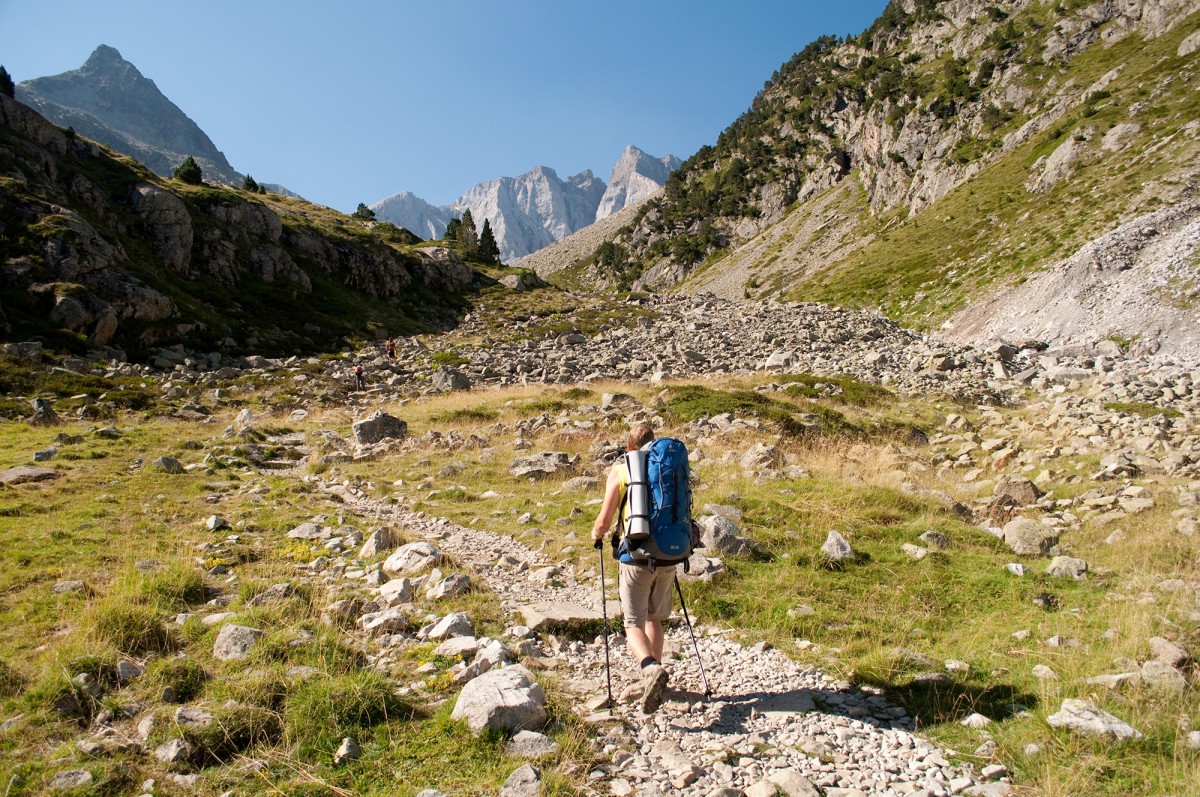 Trail running in Montgenèvre
At the heart of Montgenèvre resort's ski area lies a real playground for trail runners that allows them to train all year round: over 170 kilometres of marked wild trails. Set off to explore a rich natural environment, and learn as much about its military heritage as about the geological curiosities you'll discover there.
The art of mountain construction in Courchevel
Over the course of a beautiful morning in the mountains, visit two of Courchevel's remarkable hamlets: Le Freney and La Nouvaz. Their names evoke the rich, exciting history of mountain-dwellers setting down roots in far-flung villages surrounded by fruit trees. This is a great opportunity to admire the art of mountain construction (specific dates only).
Le Col du Mont Cenis from Val Cenis
Le Col du Mont Cenis and its secrets, monuments, stories, discoveries, landscapes, and natural environment… an environment created by, and flooded with colour thanks to over 120 species of flowers. A botanical trail with fun panels and guides are on hand to help you explore this site that covers around 2-hectares.
Art trail in Aussois
Explore a land-art itinerary through a forest of sculptures themed around the idea of family. Local sculptor Serge Couvert lets his creativity run wild by using natural materials on site. Discover fifteen original sculptures along a 20-minute walk.
​
​
Baroque in Combloux
Setting off from the Saint Nicolas de Combloux Church, this trail of around 20 kilometres lets you discover the region's architectural heritage through its baroque churches, chapels and oratories. It's an easy hike (200 metres vertical climb) that can be completed in one or two sections. A second itinerary through little traditional hamlets is also accessible from Combloux (allow 3 hours to complete the full circular route).
The 'tannes' and glacier trail in Les Aillons-Margériaz
Covered in little holes known as 'tannes', the vast limestone plateau found in Margériaz forms a strange, yet spectacular landscape with astonishing karst morphology. The 'tannes' and glacier trail takes you over a slab of urgonian limestone built up over the course of 120 million years. Today sloping towards Les Aillons Valley, this thick layer of reef limestone bears the record of key events dotted along the Massif des Bauges' geological history: its slope was acquired during the formation of the Alps around 20 million years ago. The trail alternates between forest, prairie, Alpine pasture and wide panoramic landscapes.
Stone sculptures in the Jura Mountains
The Arts Trail gathers together the many stone sculptures created over the last 10 years for various projects by artists from a range of backgrounds.