15.01
2018 Lifestyle
Marion Gouwy, from Peyragudes, is a pro snowboarder & architect.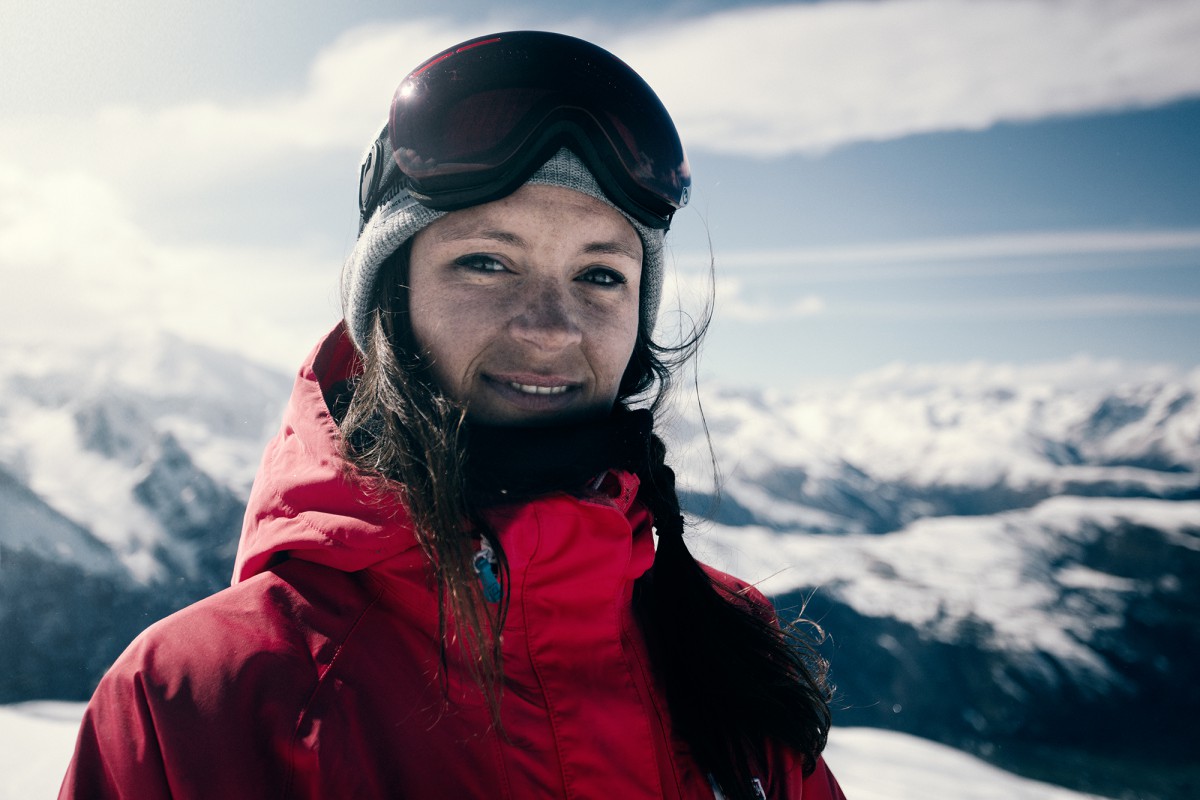 My local mountains possess powers beyond the obvious. They changed my life. When I discovered Peyragudes I began to see the world differently. I saw this wild Pyrenean valley, which was in complete contrast to my native city, Toulouse.
These days I work as an architect in Toulouse from Monday to Friday. I visit Peyragudes on the weekends but it still has a huge influence on my working week. I envisage buildings as mountains. I pick out elements of these natural towers that I love and think of ways to incorporate them into my architectural designs. I use local raw materials such as stone so that my buildings will last a long time. I'm inspired by the permanence of mountains, the sense you get that they'll exist forever.
I began snowboarding in Peyragudes at the age of 15. It was one of my first experiences on the mountain, and a perfect way to explore and fully appreciate the beauty of the area. In those first few years I competed in boardercross then I did slopestyle, which led me to travel the world. Now when I snowboard I prefer to search for powder and natural jumps.
I can't look at these mountains without mentally drawing lines on them of routes I'd like to freeride down. I break them down into sections as if I'm working on a complex architectural blueprint.
My favourite face is the north face of Cap des Hittes. It's the face in front of my house and it was my first freeride run. It's easy to access from Peyragudes, and the powder is so good there. The winter season is officially on when it's possible to ride down this face, so from October my eyes are fixed on it.
At the height of my professional snowboarding career, I had a bad injury, which caused me to take a break. I had to learn to love and be active in the mountains in a different way, which led me to paragliding.
To fly alone with a little piece of fabric and strings gave me a different perspective of my mountains. I discovered the air, wind, and all the invisible movements around us. A whole world I never knew existed.
Technically, paragliding does not bring any benefits to my snowboarding. But psychologically, it helps me a lot. I learn stress management and I practice self-analysis, which is very useful for snowboard competitions and to manage my progression throughout the winter.
People from the Pyrenees are awesome. Sure they have that expressive Latin temperament but they're also warm and really proud of their mountains.
Peyragudes sets the rhythm of my life and provides the balance I crave. The outdoor experiences I have here are like air for me. I need them to exist. I have to slide on the snowy slopes, to fly over the jagged peaks, to explore the forests, and spend time with local friends, as often as I can.
Mountain life depends on a lot on the weather, which I celebrate and cherish. When the sky decides it's not possible to ride, glide or hike, then I watch the mountains from the comfort of my window instead. My local mountains are my TV, and the show is always amazing.
My local mountains are my TV, and the show is always amazing.
Photos : Alexander J Collins.