28.10
2020 News and events
This winter, accommodation providers are offering significant cancellation or alteration options for your booking. Making a booking for a stay in the mountains this winter is simple and means everyone can get out and get skiing!
Flexible Covid-19 cancellation conditions
Are you itching to get on the slopes this winter? It's time to book, but what about the questions that need to be answered. Will I be able to get a refund if I can't come? How can I be sure that I'll be able to spend my holidays in the mountains? We have the answers...
Accommodation Options
As in last summer, Pierre & Vacances residences are offering flexible conditions and are only asking for a €1 deposit, while giving you the option to cancel your stay free of charge. At Club Med, you can have a full refund if you cancel 45 days before the start date of your stay.
At MMV, you have two options: a money-back guarantee applies in the event that you cannot travel to due to the pandemic; or you have the option to take All'assur insurance, a 'no quibble' cancellation policy that costs approximately 5% of the amount of your stay. For VVF, cancellation is free of charge until the day before your booking on presentation of proof related to Covid-19 (inability to travel or illness).
At Odalys, they have launched a 'Partez skier, vous êtes couverts' ('Go skiing, you're covered!') offer valid until October 30 for any stay in the mountains from October 01 to May 08 2021. Your refund is guaranteed in the event of any of 21 different cancellation reasons linked to Covid. Comprehensive insurance is also available.
At Lagrange Vacances, general cancellation or amendments to your booking are possible free of charge until one month before travel and your stay is fully refundable for Covid-related cancellation until the very day of your stay!
Booking centres
French resorts have also planned to ensure you a calm peaceful holiday. In Les Menuires in the Savoie, the reservations centre are guaranteeing refunds free of charge, up to 8 days before the start of your visit in the event of Covid-related illness or government travel restrictions. This also applies to ski passes and ESF lessons.
In Les 2 Alpes in the Isère, accommodation providers have committed to reimburse 100% of your costs until the day of arrival in the event of government travel restrictions and free cancellation up to 15 days before arrival for non-Covid related reasons.
In Bonneval sur Arc, property owners will refund bookings in the event of a government travel ban.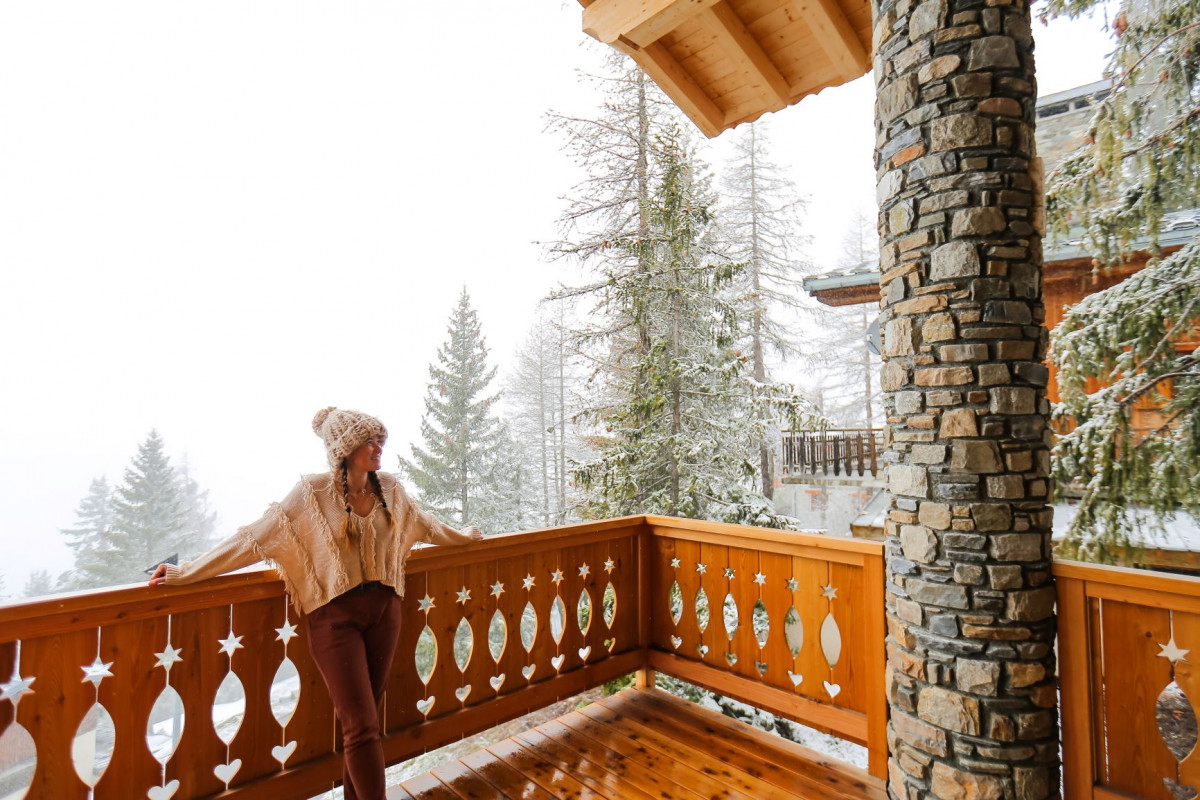 © On met les voiles
And what about ski lessons, ski hire and lift passes?
ESF Lessons
In respect of bookings for lessons, there's no need to worry. If you have to cancel for Covid-19 reasons (on presentation of proof), lessons will be rearranged if at all possible, or otherwise refunded. In the event that lessons are interrupted mid-way through due to Covid-19, they will be rescheduled or reimbursed on a pro rata basis.
"For any reservations cancelled due to COVID-19, any fees paid will be deferred, or if not possible, refunded, upon presentation of supporting documentation (such as a medical certificate or proof of local ruling)"
Ski Lifts
As for the ski areas, French ski resorts also have refund policies in place. In the Haute-Savoie, Morzine and Les Gets, for example, will refund any unused skipasses (excluding promotions, flash sales and season passes) free of charge, with no proof required. Learn more.
In Courchevel, ski passes can be reimbursed on request up to one day before their due start date.
Equipment Rental
Ski rental companies are ensuring that you can prepare for your holiday with complete peace of mind by booking your equipment in advance. Simply provide the equipment information required online to save time in the shop. The other advantage is that you can cancel your reservation free of charge up to 48 hours before your first day of skiing.