20.06
2019 Lifestyle
Whether you're after a luxury getaway, somewhere for all the family, a night in a bubble or in a top of the range apartment, take a look at the new accommodation available in our resorts this summer.
There are plenty of new places to stay in the mountains this summer, from an unusual night in a pigeon loft to a romantic weekend in a luxury chalet, or even a week amid lush green pastures staying in a converted barn from years gone by. Here are a few new addresses just waiting to be tried and tested:
Charming Farms
Nestling in the village of Les Aillons-Margeriaz, Chapamama (photos below), is an old farmhouse surrounded by nature. Enjoy an unusual break at the heart of the Bauges massif, with nothing but trees, mountains, the valley and a few deer for neighbours in a rural setting.
Added extras: organisation of courses and seminars for small groups
Further information
Previously a Savoyard farmhouse, Les Mangeurs d'Etoiles has been totally restored (photo below) and transformed into a guest house, cleverly combining the charm of yesteryear with modern facilities. Set on the hillsides above Saint-Gervais, with views over Mont Blanc, it invites you to cosy up, relax and unwind.
Further information
Once a family farmhouse, La Chèvrerie des Ours in Les Gets has been restored to offer a tranquil holiday destination at the heart of nature. Goat farmer Véronique Sublet welcomes you to discover her four cosy guest rooms, open during the summer season. Enjoy a generous breakfast made with homemade goat's milk produce and treat your tastebuds to a delicious evening meal in traditional surroundings.
More than just an old barn that's been turned into a guesthouse, Le Hourc (photos below), in Le Grand Tourmalet transports you to the heart of rural life, giving you the chance to spend a day surrounded by nature, totally energy independent.
At One with nature
Whether you choose to stay in a bubble, a Sibley bell tent or a refurbished pigeon loft, Le Perchoir des Pyrénées in Le Grand Tourmalet invites you to enjoy a luxurious immersive experience at the heart of nature. Offering a total change of scenery, these out-of-the-ordinary places to stay are perfect if you love wide-open spaces, are in search of peace and quiet or the chance to get away from it all.
Further information (in french)
Created using environmentally friendly materials, Le Counit eco-gite in Orcières-Merlette boasts stunning views over the Champsaur valley from its large south-facing terrace. Located in the hamlet of Montcheny, at the gateway to the Ecrins National Park, Le Counit offers a real treat for your tastebuds, thanks to its home-grown produce and honey from the garden.
Added extras: Le Counit has won many awards, including the 'Tourisme et Handicap', 'Famille Plus' and 'Orcières Qualité Confort Hébergement' accommodation labels.
Beautiful Chalets
Le Corbier is home to Chalet Thoya, a spacious cocoon that extends over 287m², welcoming up to 15 people at a time to its seven bedrooms, swim spa, jacuzzi, sauna and spacious 80m² living room opening onto a large south-facing terrace.

Located just 1.5km from the centre of Combloux, Le Caprice des Neiges brand-new luxury chalet sleeps up to 10 people. Boasting modern facilities, a practical layout and elegant decor, it has it all. Plus there's the fitness suite and steam room/sauna where you can enjoy a workout or just relax.
Added extras: hotel services available on request.
The whole family
Open since winter 2018, the People Hostel in Les 2 Alpes (photos below) is now opening its doors for the summer season too. Boasting a high level of comfort, this concrete and wood building radiates a warm, welcoming atmosphere and is convenient for guests. With private rooms (2 to 4 people) and dormitories (4/6/8 beds), it aims to be good value for money (from €19 per night in a shared room) and is perfect for a family holiday in the mountains.
Luxury Escapade
Set in Coupeau, on the southern mountainside of Les Houches, Chalet Mont-Blanc enjoys stunning views over the Alpine chain and its majestic summit at 4,810 metres altitude. This state-of-the-art top of the range chalet features 12 rooms set around 3 large suites. Works by Victoria Wilmotte, Matteo Gonet and Frédéric Ruyant add an artistic touch to this exceptional property.
The 5-star Armancette hotel and spa (photos below) is opening its doors in June 2019, near St Gervais. With 17 rooms, each with their own decor, it is home to a Michelin-starred gastronomic restaurant ('La Table d'Armante'), as well as an extensive well-being area with a swimming pool, three jacuzzis, sauna, steam room, treatment rooms and fitness suite.
Further information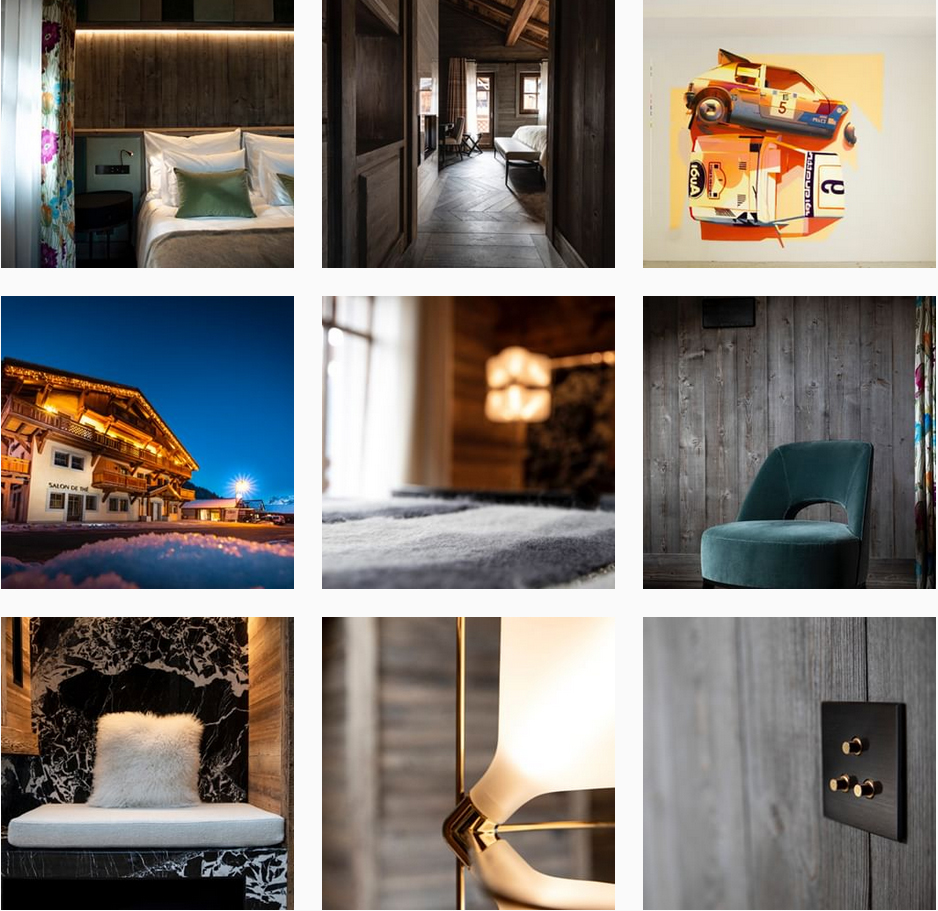 Family-friendly Tourism Residences
Set at the heart of Saint-Lary Soulan, the all-new Chalet de Nemours residence comprises 15 apartments. Built using traditional Pyrenean materials including stone, slate and wood, this family-friendly top of the range apartment residence is both ultra-modern and practical.
The Village Club du Soleil in Les 2 Alpes is a very popular choice for families looking for a hassle-free holiday. Little ones from the age of 3 months are well cared for in the crèche, while a kids' club and activities for teenagers keeps the older ones entertained. And there's no stress at mealtimes: the full board option with its all-you-can-eat buffet is perfect, as is the terrace with its mountain views.
Further information
This summer, Les Houches is proud to present Chalets Elena, a new tourism residence comprising 49 apartments divided between two charming chalets. This modern complex enjoys a well-being area with indoor pool, children's pool, outdoor terrace, steam room, whirlpool baths, fitness and cardio training suite.
Further information
Crédits photos : Gite le Hourc / Gîte Chapamama / The People Hostel / L'Armancette (Instagram) / Xavier Rustul - Louisiane Bayet (Le Pigeonnier)