24.11
2017 Advice and tips
This winter, resorts aren't only inviting you to go skiing. They're guaranteeing a connected, instantaneous and unique experience. Discover the services of tomorrow that are set to change your holidays in the mountains.
Do you dream of being the first to leave your tracks on freshly groomed ski runs? Would you like to ski without having to queue for the chairlift? Or would you like to share your ski holiday with colleagues? The resorts offer you all these possibilities thanks to services promoting a new and original ski experience.
Connected skiing
Want to share your first descent on social networks? Send videos to friends stuck at home? Thanks to resort investment in the digital sector, you can wave goodbye to network problems! Share your skiing achievements practically in real time and recharge your skipass in just a few clicks.
In Vars this winter, you'll find free Wi-Fi at the foot of the ski lifts at the Eyssina snowpark, and at the top of the gondola lift and the Crévoux chair lift.
In Châtel, 4 free Wi-Fi zones will also be available, in the Plaine-Dranse area, Pierre Longue, Pré-la-Joux, Vonnes and Linga's lower sector; a network extension is also planned for the Combes and Super-Châtel sectors during winter 2017-2018.
The arrival of fibre optic Internet this summer in Orcières has allowed new Wi-Fi access points to be deployed on the station and on the slopes. That gets a big thumbs up from us!
Finally, in Corbier, there's free Wi-Fi throughout the resort. And new for this winter, several meeting points will be created, making it easier to ski in groups. Try out co-skiing!
As well as...
La Plagne has 2 new fully equipped picnic areas with solar-charging terminals for recharging mobile phones. Practical and smart!
Tignes will also be lending out new 360° cameras free of charge so visitors can film their exploits on the slopes. Just go to the Maison de Tignes Le Lac to rent one!
Real-time information
As well as apps developed by individual resorts, this winter, the focus is on instant, live, real-time! Find out how busy the slopes are, where you can ski in small groups or how to cut your waiting time in the chairlift queue; little innovations all arriving at the resort this winter.
The resort of Les Orres for example, boasts several digital displays offering visitors up-to-date, real-time information about the resort and the ski area.
The Val Thorens slope team has created the Ski Flux system to keep skiers informed about how busy the runs are in real time. This totally new system in France makes it possible to measure the flow of skiers using sensors on the slopes.
Ski before everybody else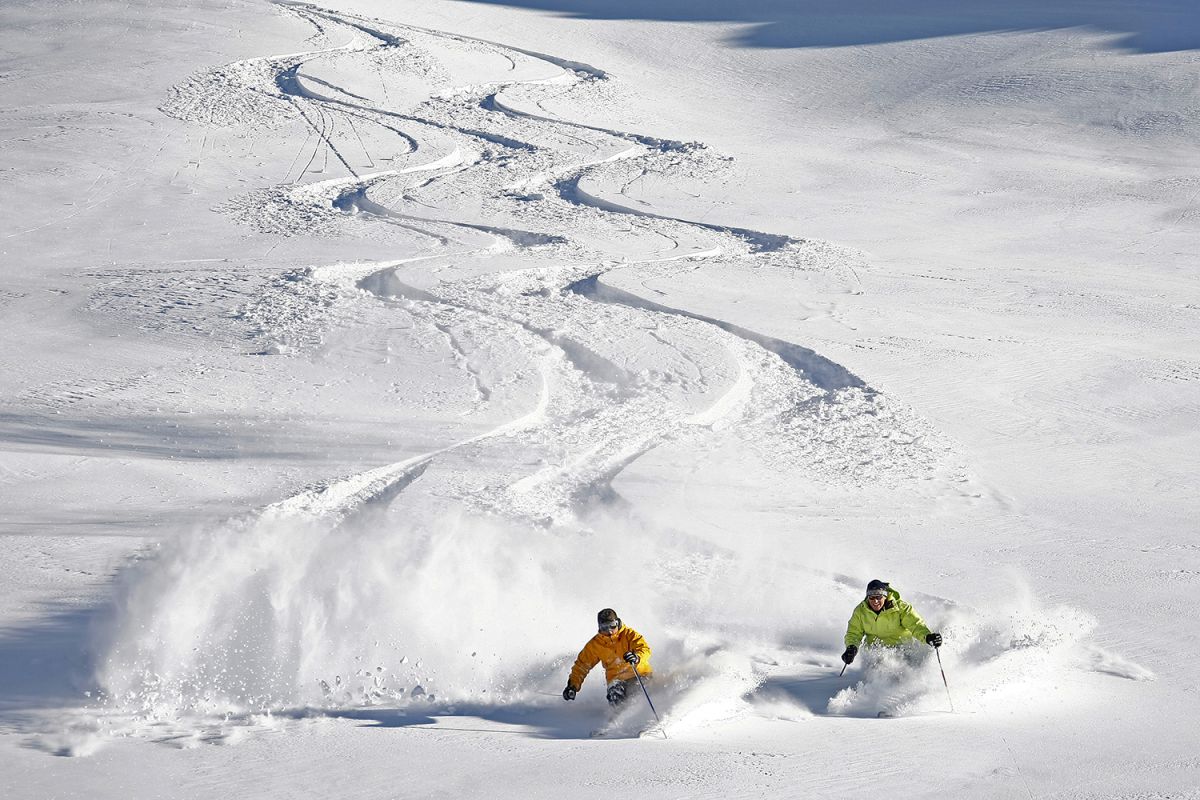 This winter, La Rosière will offer a sneak preview of its ski area, between 7.30am and 9am: Espace San Bernardo will be reserved for a lucky few in the early morning. After having enjoyed the privilege of leaving your first tracks, a hearty breakfast will be served at Antigel - a slopeside restaurant boasting exceptional views of the valley.
Photos : Thomas Hytte / Fotolia